Introduction to Teacher Resume
Teaching abroad opens doors to unique experiences and global impact, but it all starts with a well-crafted teacher resume. This blog post offers essential resume tips for aspiring educators seeking exciting opportunities to teach abroad. Let's dive in!
Teaching Resume 101: Know your audience
In order to write a good resume the first thing you have to consider is your audience. Who will read your resume? What are they looking for? Imagine yourself as the hiring manager or the school owner. What would you be looking for in a teacher if you were the one hiring? Think also about the fact that your audience is probably shuffling a ton of resumes. How do you make yours stand out from all the others in a professional way? 
At Footprints Recruiting we want the best for our teachers, and we want the best teachers for our partnered schools. Even without experience, you can still write a good resume that will catch the interest of the hiring manager. Some important points to consider before you get started:
Spell Check

– Your resume is your first impression to Footprints Recruiting and to your perspective employer. Take the time to proof read your resume and cover letter. Use a ruler and closely study each line. We also recommend reading aloud and asking a friend for feedback.

Formatting

 – Take the time to make sure that your resume looks professional. There are many websites out there that offer free templates. Short and Sweet – a resume should be no more than 2 pages.

Simple and straightforward

 – In many cases, those that are hiring you are not native English speakers. Using bullet points and clear, concise language helps make your teacher resume easy to read and understand.
Make Sure to Include: 
Your First and Last Name 
Address
Citizenship
Contact Information 
Education History
Relevant Coursework and Certifications
Work Experience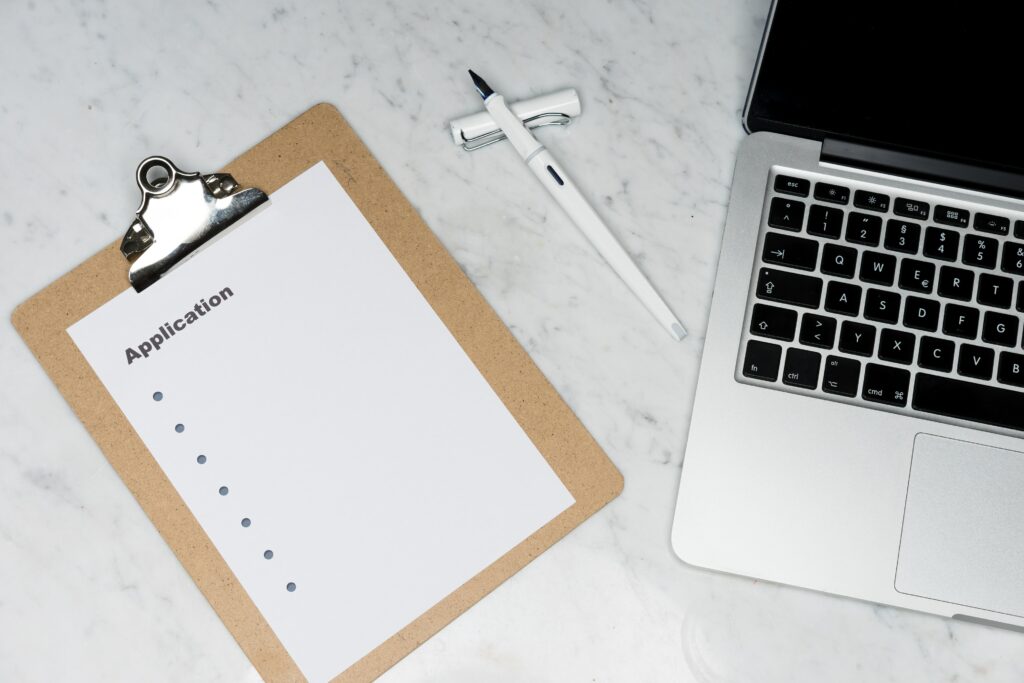 Teaching Resume 102: The Details
Every teacher resume should begin with a captivating objective statement or summary, showcasing your passion for teaching abroad and proficiency in cross-cultural settings.
Start with a Strong Opening:
Every teacher resume should begin with a captivating objective statement or summary, showcasing your passion for teaching abroad and proficiency in cross-cultural settings.
Showcase Relevant Experience (or showcase how your experience is relevant if you have never taught abroad)
Highlight your teaching experience with a focus on international and cross-cultural exposure, making your resume stand out in the competitive teaching abroad market.
Emphasize Language Skills:
Demonstrate your language proficiency, a valuable asset for teaching abroad, to connect with students and immerse yourself in the local culture.
Include Relevant Certifications:
Boost your chances by featuring your teaching certification along with TEFL, TESL, or TESOL qualifications for effective English language instruction.
Showcase Technology Integration:
Incorporate technology in the classroom? Highlight your experience with educational software and online teaching platforms, a crucial skill for modern teaching abroad.
Provide References and Testimonials:
Build credibility with references and testimonials from colleagues, supervisors, or students who praise your teaching abilities.
Teaching Resume 103: Cover Letter
Your cover letter is an opportunity to provide a snapshot of who you are, and what you have to offer. It not only summarizes your accomplishments, but it also reflects your personality through the words and experiences you choose to share in it. Your cover letter also allows you to explain how your previous position(s) have given you important skills that you can apply to teaching abroad.
In your resume it might not be evident why working as an administrative assistant etc. is relevant or useful for working as an E.S.L. teacher, this is your chance to explain why it is. Whether it's because you were able to train other staff members, or because it allowed you to perfect your written communication skills, this is your chance to show that you have what it takes. 
Conclusion
Craft a standout teacher resume with these teaching resume tips, and embark on an exciting journey of teaching abroad. Let your passion for education and cross-cultural experiences shine, and secure rewarding international teaching positions in your desired destinations. The world awaits your exceptional teaching talents!
Templates
Resume Template #1 – a sample resume for teachers without experience – View PDF
Resume Template #2 – for licensed teachers who have been teaching a while – View PDF
Now put that shiny new resume to good use! Apply today to teach abroad – it's free and easy. Your adventure awaits!