ULTIMATE GUIDE TO TEACHING ABROAD
You're interested in teaching abroad? How exciting! If you're here, you've taken the first step towards starting your adventure. Footprints Recruiting is here to answer all of your questions and get you started on the right path. We've prepared a guide of the steps and most common questions about how to teach abroad and where to start.
We will cover topics such as the requirements, locations, programs, and what to expect from working with Footprints Recruiting to start your adventure. We even have additional resources available for you like guides to build your resume, what to say in an interview, and ways to foster classroom communication! 
We'll guide you through how to teach abroad so you can start teaching in China, Korea, Japan, and Alaska as soon as possible. Your adventure awaits!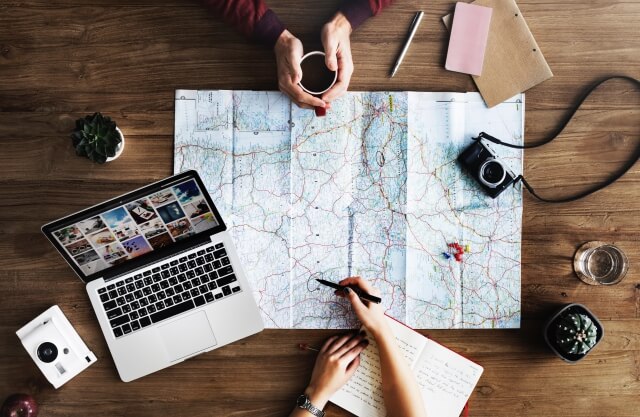 Can't find the information you're looking for? Feel free to get in touch with us. We'll do our best to get back to you as soon as possible to answer all your questions!
Am I Eligible to Teach English Abroad?
That's a fair question and a great place to start! While the exact qualifications vary between schools and countries, the primary requirements are:
  Fluent in English
  A Bachelor's Degree 
If you have these two things, we want to hear from you! Generally speaking, if you can fluently speak and write in English, and have a degree, you are eligible. Teaching English abroad can be an amazing opportunity for those who have just finished school and are looking for a new adventure! 
While not always a requirement, we highly recommend getting a TEFL Certificate. You can check out some popular certification options here! This is a great way to ensure that you are prepared for teaching abroad, especially if you don't have experience teaching English as a second language. 
It's important to also mention that there are plenty of opportunities to teach other subjects as well!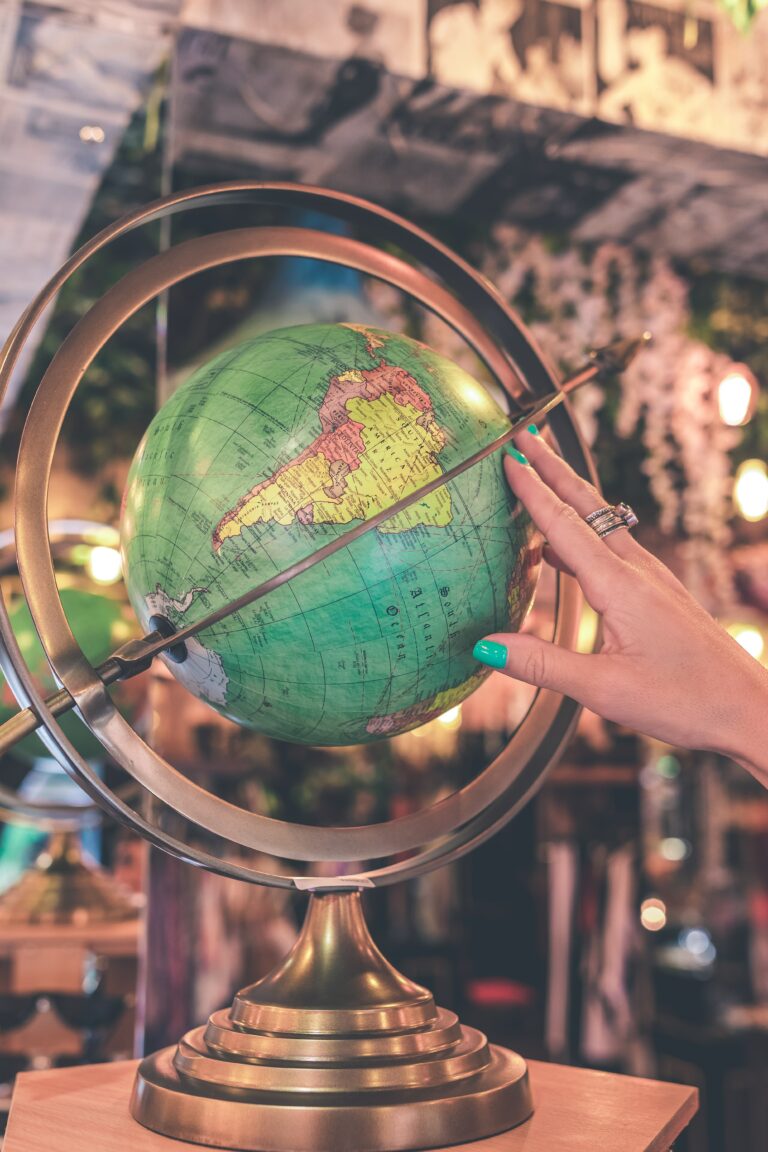 Where Can I Teach Abroad? 
Currently, we have opportunities to teach in Alaska, China, Abu Dhabi, the UAE, Hong Kong, Japan, South Korea, and Online. Each location offers a completely new experience, culture, and scenery! 
When deciding where you would like to teach there are multiple things to consider: 
Climate
Teaching Requirements 
Hobbies & Lifestyle 
Do you like the busyness of a big city? The peace and quiet of nature? Are you looking for something completely new from where you currently live? Or a little more familiar? Do you like warm sunny days, or the coziness of winter mornings? 
No matter your preference, there are options available to you! Working with Footprints Recruiting means that we are here to help walk you through your options.  Apply now and talk to one of our recruiters to learn more!
Teach in South Korea. How to get an E2 visa. E2 Visa Guide. E2 Visa Requirements. Teach English Abroad. E2 Visa instructions.
How Do I Start Teaching Abroad?
Teaching Abroad sounds amazing, right? Working with Footprints Recruiting means that you have help every step of the way. We have made the process as easy as possible.
The APPLICATION Process
Step 1: Submit Your Application
We have streamlined our application process so it is easier than ever to start teaching abroad. All you have to do is apply now on our application form. Make sure to include your resume and read our resume tips.
Step 2: Review
Our experienced team of recruiters will examine your application and resume. We review your application in detail and determine any and all  opportunities you qualify for. If your application is selected, we will reach out for a phone interview. If you're not a good fit for any current openings – you will still be kept in mind for future opportunities as they come up!
Step 3: Interview
We'll schedule a 15-20 minute phone interview during which one of our recruiters will get to know you. We will be looking to find out more about your qualifications and experience. This is also a good chance for you to learn more about the opportunities that you are qualified for and ask any questions you might have.
Step 4: Application Submission
Your recruiter will submit your profile to schools that you're interested in, on your behalf. Your recruiter will arrange a virtual interview between you and the school should they like to speak with you.
Step 5: Job Offer
When you receive a job offer, we'll guide you through signing the contract and the visa process, alongside your hiring school overseas.
Step 6: Obtain Your Working Visa (if applicable) 
We will walk you through the process of obtaining your working visa! For South Korea, checkout our detailed guides for the E2 Visa process, HERE. 
What To Know About Teaching Abroad
Planning a move to a new country can be both daunting and exciting. We're here to help! We have answered the most common questions about how to teach abroad and what to expect.
The specific details vary between teaching in South Korea, teaching in China, teaching in Alaska, Dubai, or somewhere else. Regardless of where you go, you can expect a supportive team to help you through the process. We recommend reading through the pages on our website of the places you are most interested in. Each one gives you a good idea of what to expect for pay, benefits, the jobs, and locations available. You might have some specific questions about teaching abroad in mind. We have you covered! 
Top Questions
Does it cost money to apply to teach abroad?
No! Footprints Recruiting is a 100% free service for teachers. Simply apply with our easy application and we'll do our best to find the perfect opportunity for you. 
How soon can I start teaching abroad? 
Peak hiring times will always be in January and August but the schools we work with are looking for teachers to start at various times throughout the year. There are always options to start sooner or a little further down the line, depending on your availability and their needs. It is important to bear in mind that the visa application process can be quite long so that will also dictate when you can make the move. For the Middle East, we generally recommend applying at least 3-4 months before your desired start date and 2-3 months for Asia.

Can I apply with my friend or partner? 
You can definitely apply together! We can't guarantee that you'll teach at the same school. However, we will make every effort to place you in the same city. If you and your partner or friend would like to teach abroad together, please submit individual applications, then email recruiting@footprintsrecruiting.com stating that you'd like to apply together.   
We highly recommend having a read through our detailed page for all
Frequently Asked Questions
. Many of these questions are also answered at the bottom of this page!
Teach English Abroad. How to get an E2 visa. E2 Visa Guide. Teach in South Korea. E2 Visa Requirements. E2 Visa instructions.
Useful Resources for Teaching Abroad
We want you to succeed. We want you to have the experience of a lifetime, teaching in places around the world! To help you along your journey, we have curated some helpful resources below. 
Frequently Asked Questions
We can't wait to work with you! Apply today to leave your footprints around the world.
Teach English Abroad. E2 Visa Requirements. Teach in South Korea. How to get an E2 visa. E2 Visa Guide. E2 Visa instructions. How to teach abroad. How to start teaching abroad. Where to find teaching jobs abroad. Teach abroad. How to teach english abroad.