TEACH ENGLISH IN TAIWAN: START YOUR TEACHING ADVENTURE
Are you passionate about teaching and eager to immerse yourself in a vibrant culture? Look no further than Taiwan! As an English teacher in Taiwan, you'll embark on a rewarding journey of personal growth, cross-cultural experiences, and making a positive impact on students' lives. Discover the wonders of this beautiful island nation while sharing your language skills and expertise. Join us as we unravel the possibilities of teaching English in Taiwan.
WHY TEACH ENGLISH IN TAIWAN?
Dynamic Teaching Environment:


Taiwan's educational landscape embraces innovation and technology, providing you with access to state-of-the-art facilities and resources. Engage in interactive classrooms and witness students' enthusiasm for learning English.

Warm and Welcoming Culture:


Taiwanese people are known for their hospitality and friendliness. Embrace a warm welcome from your students, colleagues, and locals, making your stay in Taiwan truly enjoyable.

Bursting with Opportunities:


As Taiwan's demand for English education grows, so does the demand for qualified English teachers. Numerous teaching positions are available in public schools, private language institutes, and international schools throughout the island.

Explore Breathtaking Landscapes:


From bustling cities to serene countryside, Taiwan offers a diverse range of landscapes to explore during your free time. Hike picturesque mountains, relax on beautiful beaches, or savor delicious local cuisine in night markets.

Affordable Living:


With a reasonable cost of living and competitive teaching salaries, you can comfortably experience Taiwan's cultural wonders without breaking the bank.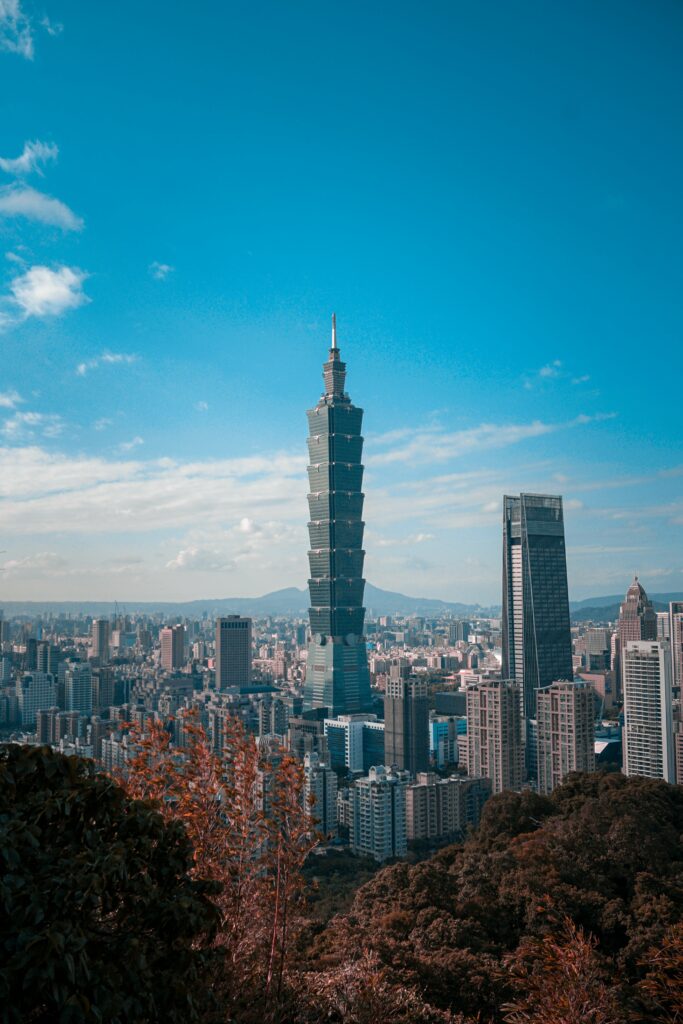 Teach in Taiwan: Requirements and Qualifications
To begin this exciting teaching adventure, you'll need the following:
Bachelor's Degree: A four year Bachelor's Degree from a native English speaking country.
Teaching Certification: An ESL teaching certificate, such as TEFL, TESL, or TESOL. Check out our page on certification options to learn more.
Passion for Teaching: A genuine passion for education and a commitment to making a difference in students' lives are qualities highly sought after by schools in Taiwan.
TEACHing IN TAIWAN: the details
Teaching in Taiwan offers an enticing package for educators seeking a fulfilling international experience. With a competitive salary ranging from 60,000 to 65,000 NT, you can enjoy a comfortable lifestyle in this culturally rich country. The benefits are equally impressive, as schools often provide housing accommodations, airfare reimbursement, and visa assistance, making the transition smooth and hassle-free. Additionally, generous vacation days and national holidays provide ample opportunities to explore Taiwan's breathtaking landscapes, indulge in its vibrant traditions, and create lasting memories. Embrace the wonders of teaching in Taiwan and start on a transformative journey that blends professional growth with unforgettable adventures.
Join Our Team – Start Your Teaching Adventure Today!
Ready to embrace an enriching teaching journey in Taiwan? Let us guide you through the application process, assist with securing a teaching position, and support you throughout your adventure in Taiwan. Take the first step towards shaping young minds and creating unforgettable memories – Apply today to teach English in Taiwan!
Apply Now to Teach English in Taiwan
Useful Resources for Teaching Abroad
We want you to succeed. We want you to have the experience of a lifetime, teaching in places around the world! To help you along your journey, we have curated some helpful resources below: