Founded in 2001 and operating out of beautiful Vancouver, Canada, Footprints Recruiting has been helping teachers to find their dream positions abroad for over twenty years. With over 10,000 happy teachers placed in schools in the Middle East, Asia and around the world, we are experts in matching our candidates with the best opportunities. Whether you are a licensed public school teacher dreaming of contributing to the education reform in the Middle East, or a graduate looking to teach English and experience life in an Asian country, we have a wide variety of exciting opportunities with reputable schools all over the world. If you're interested in teaching abroad check out our international teaching programs.
Our Belief
At Footprints we believe in the power of education and the power of teachers. We strive to help schools around the globe provide the best education for their students by providing them with the best educators.
Our team is made up of people from all over the world, many of whom have taught abroad before, bringing a wide range of skills, experiences and perspectives to their work. We pride ourselves on our human approach to recruitment and the belief that taking the time to provide a more personalized service, to both teachers and schools, is the only way to ensure that the position is filled by the right person. And with over 98% of our teachers completing their contracts, our approach works.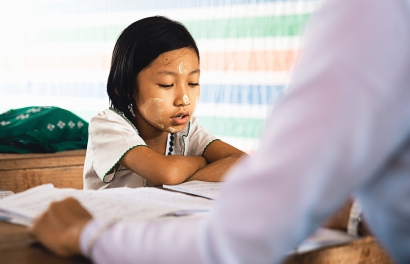 Learn More
If you're a school interested in working with Footprints to find a great new teacher, you'll find more information about the various services we offer HERE. We'd love to discuss our advertising and recruiting options with you!
If you're a teacher interested in embarking on the experience of a lifetime and teaching abroad, check out our Frequently Asked Questions for more information or GET IN TOUCH if you have specific questions. We'd love to hear from you!