E2 VISA INSTRUCTIONS FOR SOUTH AFRICANS
South Africans, please follow these instructions to get your teaching visa for South Korea. This information is for teachers going to private language schools only. The process for public schools is different.
And hey, if you haven't applied for a job in Korea yet and are doing your research in advance, we encourage you to fill out our one-minute online application. It's free and our team will connect you to the hiring directors in the best schools (and then help guide you step by step). This saves you time and the hassle of having figure everything out on your own. 
Let's get started! Teach English Abroad. Teach in South Korea. How to get an E2 visa. E2 Visa Guide. E2 Visa Requirements. E2 Visa instructionshow to get an E2 visa. E2 Visa Guide. E2 Visa Requirements. E2 Visa instructions.w to get an E2 visa. E2 Visa Guide. E2 Visa Requirements. E2 Visa instructions.
The first step in this exciting process is to collect and authenticate your documents. Below we have broken down the specific steps for each document. You will need all of them completed before moving on to step 2. 
1.1 University Degree
Must be a Bachelor's degree (at minimum) in any discipline
Must be from an accredited university
Your degree must be a verified copy that has the Apostille on it:

Take your degree to the South African Qualifications Authority to be verified.
After your degree copy is verified, you will send or take it to the Department of International Relations and Cooperation (DIRCO) in South Africa to get the Apostille
1.2 Criminal Background check
This must be an original national criminal record check provided by South African Police Service (SAPS)
Your record check cannot be more than six months old when you are proceeding to step 2.
Have the results sent

to you

or pick them up yourself.
If they ask, tell them it is for Footprints Recruiting and provide our address (see the bottom of our homepage)

Note: The website indicates that this could take 28 working days to issue a certificate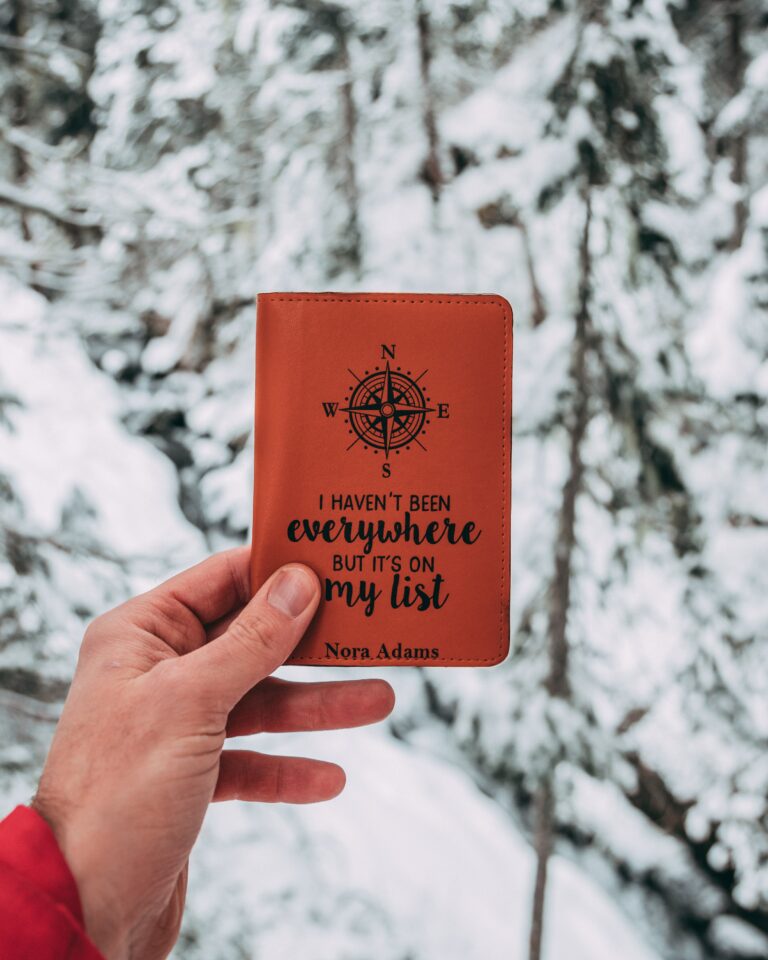 Once you have your criminal record check, this report must be apostilled:
Send it to the Department of International Relations and Cooperation in South Africa for an Apostille. Do not 

send it to the Korean Consulate/Embassy. Send only to the Department of International Relations for the Apostille Authentication.

Find your Apostille office contact info.
Mail In: if you mail in your application be sure to include a return envelope with postage and return address and indicate that the document is bound for South Korea. 
You will receive an Apostille certificate that accompanies your record check.
1.3 Health Statement
This is a simple questionnaire form from the Korean government on which you personally answer the questions. Once you arrive in Korea, a full blood test and physical exam will be administered.
The test will include testing for narcotics, TB, HIV, and other communicable diseases. The government suggests that they are not testing for THC or marijuana but please note that smoking marijuana in Korea is a criminal offense and is NOT handled lightly. Foreigners are not exempt and are in fact targeted. DO NOT BRING ANY DRUGS TO KOREA, OR USE ANY THERE.
If you do not pass the health exam in Korea you will likely have your visa revoked and will not have a job or health insurance.
1.4 Passport photocopy
It is a photocopy of the information page of your passport.
Make sure you have at least six months on your passport before it expires.
Make sure there is at least one completely empty page in your passport.
1.5 Resume
Print a copy of your resume. 
1.6 Signed Copy of the School Contract
The contract will be provided to you by e-mail once you agree to it and the school accepts you as their teacher. 
1.7 Five Passport-Sized Photos
These are standard passport photos – the same that you would need for a new passport. The photos must not be older than 6 months.
Have one additional passport photo on hand for the final stage of the overall E2 visa application process, in Step 3. 
Step 2: Send Documents to Korea (Visa Reservation Number)
Checklist of Required Documents: 
Copy of original degree with Apostille
National criminal record check with Apostille
Health check statement
Photocopy of the information page of your passport
Copy of your resume
A signed copy of the contract
Two passport-sized photos
Please send your documents by South African Post Office Registered Mail.
Once you've sent your documents, please retain a copy of your invoice with the tracking number of your package and the address you sent it to and please send Footprints a copy of the tracking number and the website that will allow us to track the documents. It is IMPORTANT to get the tracking number.
Once your documents are in Korea, your school will take these documents to the Ministry of Justice and Immigration in Korea to get a Visa Authorization Number for you. Within 7-10 working days, the immigration office will issue a Confirmation of Visa Issuance Number; also referred to as the Visa Reservation Number or Visa Confirmation Number.
The number will look something like this: UJBO 08007392 (the first four characters are letters, the remaining characters are numbers).
The school will then forward this number (by e-mail) to you (or us). You will need this code to put on your teaching visa application for the Korea consulate. 
Step 3: Submit Application with the Korean Consulate
We move to this step assuming that you have received your Visa Confirmation Number. If you don't have it, please check with your Placement Coordinator and they will contact the school to see where things currently stand. Korean immigration usually takes 7 to 10 business days to process applications in Korea.
Once you have your Visa Issuance Number it is time to send or take your application and application documents to the Korean Consulate or Embassy nearest to you. Teach English Abroad. Teach in South Korea. How to get an E2 visa. E2 Visa Guide. E2 Visa Requirements. E2 Visa instructions.
E2 Teaching Visa Application Form – here are some fields on the application form that you might have questions about :
Classification: OR – ordinary (unless you are a diplomat!)
Occupation: English Teacher
Purpose of Entry: To teach English
Potential Length of Stay: 1 year
Address in Korea: same address to which you sent all your documentation
Who Will Pay For The Expense For Your Stay?: Employer
Guarantor or Reference in Korea: same person to whom you sent all your documentation
Take the Visa Application form and the required documents to the Korean Consulate with jurisdiction for your state or area.
Required Documents to Apply for an E2 Teaching Visa at the Korean Consulate:
Completed E2 Visa Application Form
Passport: Make sure you have your passport ready, that there is 6 months validity left on it and that there is at least 1 empty page. Make sure it's signed, too.
Photo: You will need to send a passport picture with your application.
Confirmation of Visa Issuance Number: fill in the reservation number at the top of application form.
Transcripts: Send one set of sealed transcripts to the consulate (not a stated requirement but better safe than sorry)
Consul's Checklist: A simple two page document required by the consulate.
Fee: The cost will be: R350.00

This must be cash or a money order.
You are generally given a multi-entry visa immediately upon application (typically without having to ask for it). Make sure of this – if you don't have this multi-entry capability, your visa will expire if you leave Korea to visit Japan, Thailand or elsewhere for vacation.
The actual visa issuance takes 3 working days. They might request an interview in person with the Consul General if they need additional documents and proof. Your visa will be processed after that.
Always call your consulate to ensure you are familiar with their procedures.
Once you have received your passport back with your E-2 visa, you are all set to begin your journey to Korea! Your Placement Coordinator should have been working with you on arrangements for your flight arrival and your airport pickup. Keep in touch with your Placement Coordinator so they can make sure all the Is are dotted and Ts are crossed. Have you read through the Footprints Teacher Korean Orientation Package? There is loads of information that will help you with culture, packing, arrival information and so forth.
Korean Consulate Location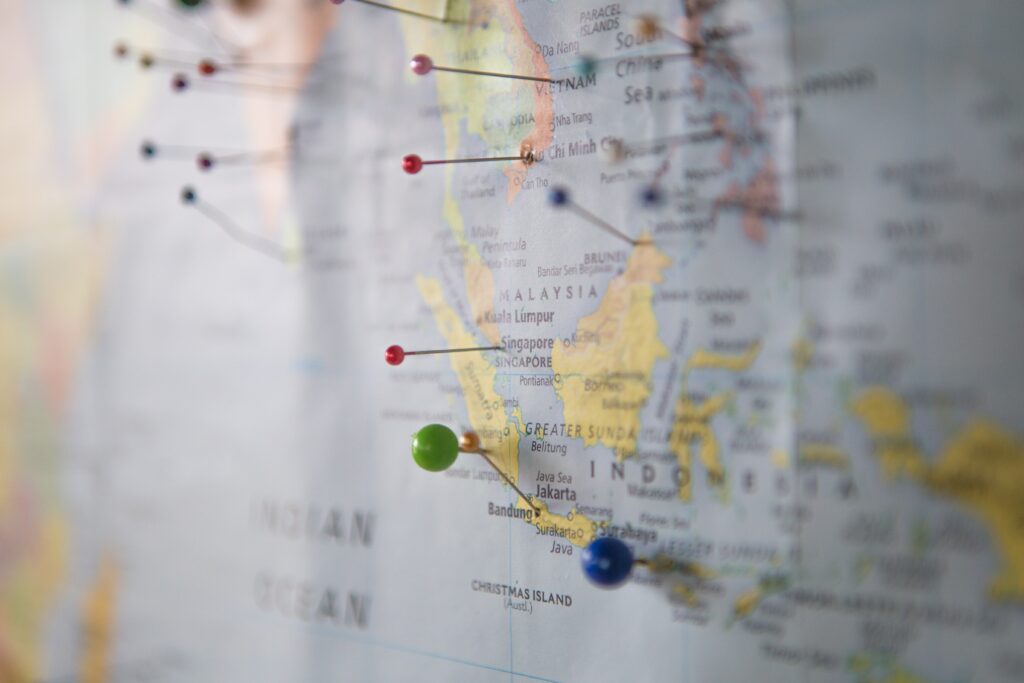 Korean Consulate in Pretoria
Address: Greenpark Estates Building No. 3,27. George Storrar Drive, Groenkloof, Pretoria, 0181, South Africa.
Phone: (27-12) 460 – 2508
Responsible for all of South Africa
Useful Resources for Teaching Abroad
We want you to succeed. We want you to have the experience of a lifetime, teaching in places around the world! To help you along your journey, we have curated some helpful resources below:
Disclaimer: While we work diligently to keep up to date on the E2 Visa requirements, we are not government officials. Use this information as a guide only and always call your local consulate to ensure that the process has not changed.