E2 VISA INSTRUCTIONS FOR Australia
You have decided to teach in South Korea, congratulations! We are here for you every step of the way as you embark on this wonderful adventure. We have prepared a helpful guide below to help guide you through how to get an E2 Visa. 
And hey, if you haven't even applied for a job in Korea yet and are just doing your research in advance, we encourage you to fill out our one-minute online application. It's free and our team will connect you to the hiring directors in the best schools (and help guide you step by step). This saves you time and hassle not having to figure everything out on your own. 
Let's get started! Teach English Abroad. Teach in South Korea. How to get an E2 visa. E2 Visa Guide. E2 Visa Requirements. E2 Visa instructions.
The first step in this exciting process is to collect and authenticate your documents. Below we have broken down the specific steps for each document. You will need all of them completed before moving on to step 2.
1.1 University Degree
Must be a four-year Bachelor's degree (at minimum) in any discipline from an accredited university.
A photocopy of your degree must be verified by the central student administrator office of your issuing institution prior to being notarized.
After verification, take your photocopied degree to a local notary public. The lawyer will notarize it.
Once you have a notarized photocopy of your degree, it must be apostilled by the Department of Foreign Affairs & Trade (DFAT).
1.2 Criminal record check
Your record check cannot be more than six months old when you are proceeding to step 2.
Criminal record checks can be ordered through the Australian Federal Police.
Have the results sent to you

or pick them up yourself.

If they ask, tell them it is for Footprints Recruiting and provide our address (listed on our home page).
Once you have your criminal record check, it must be apostilled by DFAT (Department of Foreign Affairs & Trade). Within capital cities of Australia, this can be done from your local passport office.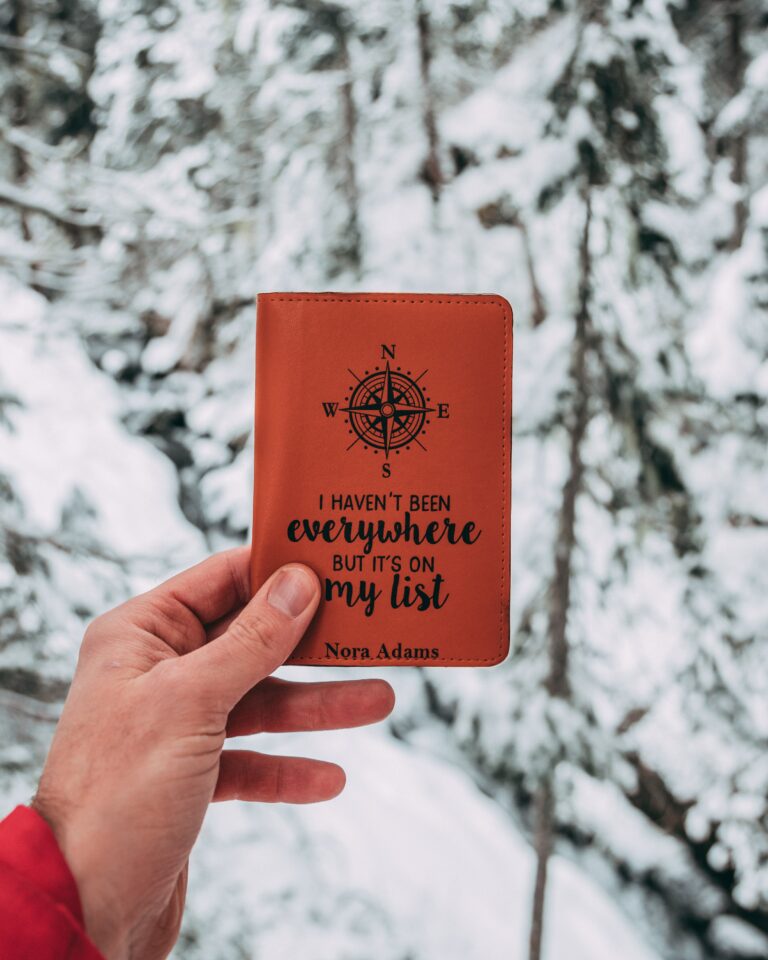 1.3 Health Statement
This is a simple questionnaire form from the Korean government where you personally answer the questions. Once you arrive in Korea, a full blood test and physical exam will be administered. 
The test will include testing for narcotics, TB, HIV, and other communicable diseases. The government suggests that they are not testing for THC or marijuana but please note that smoking marijuana in Korea is a criminal offense and is NOT handled lightly. Foreigners are not exempt and are in fact targeted. DO NOT BRING ANY DRUGS TO KOREA, OR USE ANY THERE. 
If you do not pass the health exam in Korea you will likely have your visa revoked and will not have a job or health insurance.
1.4 Passport Photocopy
This is a photocopy the information page of your passport.
Make sure you have at least 6 months on your passport before it expires.
Make sure there is at least 2 completely empty pages in your passport.
1.5 Resume
Print a copy of your resume. 
1.6 Signed Copy of School Contract
The contract will be provided to you by e-mail once you agree to the contract and the school accepts you as a teacher. 
1.7 Five Passport Sized Photos 
These are standard passport photos – the same that you would need for a new passport. The photos must not be older than 6 months. 
Have one additional passport photo on hand for the final stage of the overall E2 visa application process, in Step 3. 
Step 2: Send Documents to Korea (Visa Reservation Number)
Checklist of Required Documents:
Notarized copy of your degree with apostille
Notarized National Criminal Record Check with apostille
Health check statement 
Photocopy of the information page of your passport
Copy of your resume
Signed copy of your school contract
Two passport-sized photos
Please send your documents by FedEx or another international shipping company that
provides tracking.
 It is important to be able to track these very important documents through Korea. 
Once you've sent your documents, please retain a copy of your invoice with the tracking number of your package and the address you sent it to. Please send Footprints Recruiting a copy of the tracking number.  
It is
very important
to note tracking number as the school will want to know where your package is in case of delivery issues. 
Once your documents are in Korea, your school will take these documents to the Ministry of Justice and Immigration in Korea to get a "Confirmation of Visa Issuance Number" for you. 
Within 7-12 working days, the Immigration Office will issue a Confirmation of Visa Issuance Number; also referred to as the Visa Reservation Number or Visa Confirmation Number. 
The number will look something like this: UJBO 08007392 (the first four characters are letters, the remaining characters are numbers). 
The school will then forward this number (by e-mail) to you (or us). You will need this code to put on your teaching visa application in the next step. 
Step 3: Submit Application with the Korean Consulate
We move to this step assuming that you have received your Visa Confirmation Number. If you don't have it, please check with your Placement Coordinator and they will contact the school to see where things currently stand. Korean immigration usually takes 7 to 12 business days to process applications in Korea.
Once you have your Visa Issuance Number it is time to send or take your application and supporting documents to the Korean Consulate or Embassy nearest to you.
Take or mail the Visa Application form and the required documents to the Korean Consulate with jurisdiction of your area.
Required Documents to Apply for an E2 Visa at the Korean Consulate: How to get an E2 visa. E2 Visa Requirements. E2 Visa instructions.
completed E2 Visa Application Form
Passport: Make sure you have your passport ready, that there is 6 months validity left on it and that there is at least 2 empty pages. Make sure it's signed too.
Photo: You will need to send a passport picture with your application or a picture that is 2 inches by 2 inches.
Confirmation of Visa Issuance Number: Fill in the reservation number in the appropriate section of the application form.
Fee: Please always contact the consulate at the time of applying to confirm the fee and accepted payment methods
Always call your consulate to ensure you are familiar with their procedures.
Each consulate has different processing times (from one hour to 5 days), so ask them when it will be ready and let us know as soon as you know so plans can be made. If you didn't go in person, call the consulate to make sure they received your documents and to find out when your visa will be ready. Teach English Abroad. Teach in South Korea. How to get an E2 visa. E2 Visa Guide. E2 Visa Requirements. E2 Visa instructions.
Once you have received your passport back with your E2 visa, you are all set to begin your journey to Korea!
Korean Consulate Locations & Jurisdictions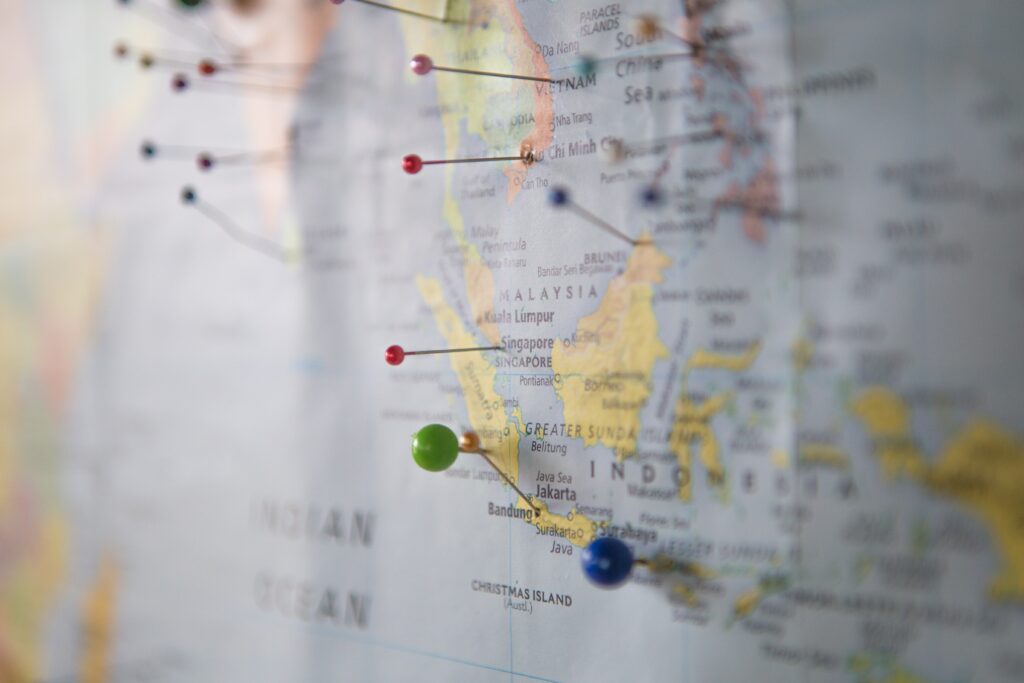 New South Wales (Sydney, Newcastle, etc). 
Queensland (Brisbane, Gold Coast, Cairns, etc). 
Northern Territory (Darwin, Alice Springs, etc). 
Address: Level 10, 44 Market Street, Sydney, NSW 2000
Phone: +61(0)2-9210-0234
Victoria only.
Address: Level 10, 636 St. Kilda Road, Melbourne, VIC 3004
Phone: +61-3-9533-3800
Canberra, Adelaide, Perth, Tasmania
Address: 113 Empire Circuit, Yarralumla, ACT 2600
Phone: +61(2)-6270-4100
Additional Resources:
Read on: We have built some really useful guides for teachers and people working online or overseas. Check out our comprehensive guide to teaching abroad, our guide to online teaching jobs and learn how best to write or update your teacher job resume (including a sample resume for teachers without experience). Dig in deeper by learning how to create a positive learning environment or what you can do to practice culturally responsive teaching. A wealth of similar guides and articles are available in our resources section. Are you eager to apply for jobs and register for programs? You can do that quickly on our easy general application that covers all the teaching jobs that we offer. For a little bit more background information on the steps required to teach english abroad and online, head to our home page. If you have other regions in mind, read up on teaching english in Korea and teaching in Dubai – or check out our "Teaching Locations" in the menu at the top of this page.
Disclaimer: while we work diligently to keep up to date on the E2 visa requirements, we are not government officials. Use this information as a guide only and always call your local consulate to ensure that the process has not changed.

Teach English Abroad. Teach in South Korea. How to get an E2 visa. E2 Visa Guide. E2 Visa Requirements. E2 Visa instructions. Teach Abroad. How to teach abroad. Apply to teach abroad. Teach english abroad. Teach english in south korea. how to teach in south korea.