You are here
10 Practical Ways for Teachers to Save Money in South Korea
Posted by

Anonymous

on

Sat, 07/26/2014 - 20:06
Ah yes, the numerous motivations for travel; a sense of wanderlust, the pursuit of personal growth or spiritual awakening. Or perhaps it is the realization that living broke in your parent's basement is not nearly as cool as you thought it would be when you were thirteen.
A major motivation for teaching abroad is saving money.... and avoiding your parent's basement. For now. Here are ten practical ways to help you save money in South Korea.
1. Plan ahead
​​Before you begin the search for an ESL teaching contract, decide how much money you want to save in one year's time. Do some light research on average food costs, merchandise, and transportation in your city/region of interest. In South Korea, people are paid a monthly salary instead of an hourly wage. With some basic math you can estimate the monthly income required to reach your saving goals. While initial job offers can be very exciting, try to hold off until you find a contract that meets your financial goals.
For an excellent overview of teaching English in Korea see Footprints Recruiting South Korea information page here
Tip: Ask prospective employers if you will receive a meal at school during your work day and what the cost (if any) will be to you. Buying only two meals daily (or one if you eat a light breakfast at home) will save you a lot of money.
2. Eat and drink cheap
It may seem obvious, but small costs add up quickly. While back home in Canada, it is far cheaper to cook at home than to eat out, I have found the opposite to be true in Korea. Groceries here are more expensive and there are less options. Certain food items that might seem basic back home are hard to find and therefore come with a higher price tag. Although giving up cooking for a year was a sacrifice, I am saving a lot more money for it.
Find your neighborhood Kimbap (Korean-style sushi) shop as soon as possible. These are inexpensive restaurants with a sizable menu of common Korean dishes. Kimbap shops are fairly distinct and often characterized with a happy looking Kimbap on an orange sign. Yes, this means you will need to jump into traditional cuisine, but if you're open minded and blessed with easy-going taste buds you will likely find Korean dishes absolutely delicious. Also, you never tip for food service in Korea, which makes the bill even cheaper.
The advantage: Very inexpensive and filling meals. Two can feast,that is to walk home uncomfortably full and hobbling slightly, for under $9. With a breakfast at home and a meal at school (if provided) it is possible to eat on a $10 per week-day budget.
3. Get a bike
It's not for everyone, but in the right setting you may be able to bike to school or other areas that you frequent. You can save a little on bus fares, while also building exercise into your daily routines. Generally, inexpensive used bikes are abundant as foreigners come and go. Ask around and try to snag one quick before you get too comfortable riding those air conditioned buses.
Having a bike is an awesome way to explore lesser traveled parts of your town or city. Some of the gems I've found have been from spontaneous and unplanned bike meandering (others might say uncontrolled weaving). You may even stumble upon bike paths, recreational parks or a lake just outside your doorstep.
The advantage: Save on bus fares and maybe get fit in the process! Going for a bike ride is also a free form of entertainment when you're feeling bored.
4. Money savvy fitness
For those of you who are as hard core at the gym as you are about saving money, there are a few ways to do both. Gym memberships tend to be approximately $90 monthly. While I always support spending money on being healthy and fit, this seemed a little too expensive for me.
Korean cities are excellent for having outdoor gyms in accessible places. In fact, it is common to stumble upon an outdoor gym even in the most unlikely hiking trail on top of a mountain. Although you have to compromise on equipment options and quality, the savings may be worthwhile. Add to this YouTube yoga, a run or bike on a recreational path or joining a pick-up sports team and you'll have more than enough fitness opportunities for a lot less money.
The advantage: Getting active on the cheap will help you maintain your fitness goals and you may even make some friends while you're outside exploring.
5. Travel locally
With some money in the bank and so many tropical places just a short plane ride away, it can be tempting to travel at the first chance. This can be very pricey and often rushed as few ESL teachers get lengthy vacation time. If you aren't planning on renewing your one year contract, opt for a longer trip at the end of your contract and travel local in the meantime. Explore coastal islands, wander through rural rice paddies or try some raw sea-squirt dishes as if you're just a short-term visitor to Korea. 
The advantage: Really get to know the food, landscape, and culture of Korea and enjoy a less rushed, more leisurely pace of travel on your short vacations.
6. Bring or invest in camping gear
If you enjoy camping as much as I do and actually look forward a night's sleep on hard, lumpy ground then I highly recommend bringing any camping basics you own. Camping in Korea - albeit a far cry from the remote camping I take for granted in Canada - is very popular. Koreans have aptly adopted and even market "glamping" as a trendy hobby. (Glamping = Glamor + Camping). Quite true.
It may not fulfill your Into The Wild desires, but camping will offer you a place to sleep and likely for free. Even better, you may be able to get away from the long weekend crowds as Koreans prefer to set up camp in parking lots instead of on the beach or in the woods. I purchased a cheap tent online for $150 dollars after arriving in Korea and it has been entirely worth the money.
The advantage: A long weekend adventure without the cost of accommodations can save you hundreds of dollars. It also gives you the freedom to adventure to more rural places without the worry of finding accommodations there.
7. Make your own entertainment 
Here are some simple ways of having fun that are either inexpensive or free:
Picnics, outdoor BBQs, board game nights, explore a new part of the city, join a language exchange club, learn hangul, join or start a meet up group for foreigners with similar interests (there is an official meet up website online that you can use), go hiking, go for a bike ride, go to the beach, start writing even if you're terrible at it, exchange books with another foreigner and start reading, read some more, buy a hammock and see how many places you can set it up, go people watching, get some art supplies and do some art, host a potluck, start a book club, fly a kite (it's far more enjoyable than you think).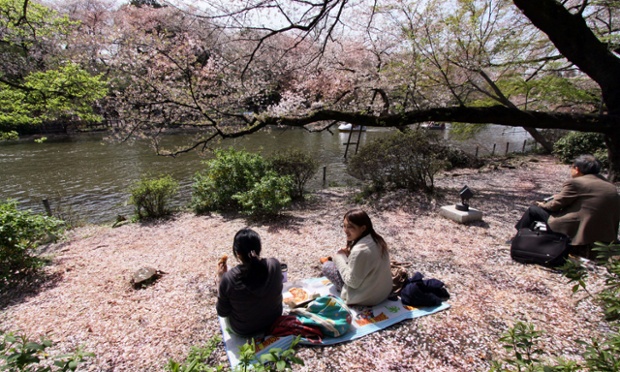 The advantage: Fun with a small price tag. 
8. Limit trips to the bar
For many weekend warriors, the bar is what gets you through a week of work. For many others, it's a whole lot of the same thing you can see back home (especially foreigner bars). Often good quality beverage options are limited and overpriced. Add to this a cab ride after the buses stop running and an evening out becomes pretty pricey. Opt for drinks at home or at club CU or club GS (the plastic table and chairs outside a CU or GS25 convenience store) where you can legally drink on the street. If you can't resist the bar, fill that thermos up with your own Soju concoction for the bus ride there.
The advantage: Saving a lot of money each month and feeling a lot better on Saturday and Sunday morning.
9. Money
Once you've saved a respectable amount of money (let's say between $5000 – $10 000), send it home. Empty your Korean bank account except for a reasonable amount for the upcoming month plus emergencies. It will be much harder to spend money knowing you only have a small amount at your disposal.
The advantage: When it comes to saving money, sometimes a mind game is pretty effective. It is harder to spend freely when you see a balance of $1000 dollars as opposed to $10 000.
10. Extra work
Look into tutoring possibilities, English camps or writing and editing work. This is subject to the laws of the country you're living in and the rules associated with the work permit you have. Although there are technical rules against it, many people secure lucrative tutoring opportunities for evenings and weekends.
The best way to find tutoring jobs is through word of mouth. Having Korean friends is rewarding in many ways and they may have the contact of someone looking for a tutor. Make sure you do your research and weigh the consequences appropriately if you decide to pursue tutoring.
The advantage: Any additional income can cover daily livings costs so you're teaching income is primarily savings.
Try to see your one year contract as a year of focus and commitment to your saving goals. At times you will have to make sacrifices to reach those goals. If you can see yourself as a temporary visitor, it may help you avoid spending on unnecessary items like a new couch or a full set of spices. Find a balance between feeling comfortable in your new home, while also enjoying the simplicity of a transient lifestyle. Good luck!