Online Teaching Jobs
What Are We Looking For?
People who love working with children and making learning fun. You don't have to be an experienced teacher, but if you are, it's great!
Candidates who don't have any experience with children or teaching are welcome to apply.
Bachelor's Degree from a 4-year university or college
Eligible to work in the United States or Canada
Excellent social skills, professionalism, and a dose of patience – all of these help for online teaching jobs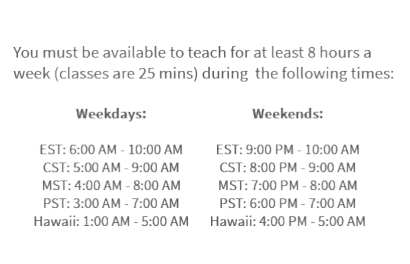 What Are the Benefits?
Earn up to $22 per hour
Earn extra incentives for referrals and performance – extra cash or even a trip to China
A great part-time opportunity that allows you to work from home or anywhere
The hours for online teaching jobs are flexible, which means you can set your own work schedule – and work a little or a lot
Unlike other teaching jobs, you don't need to do any grading or lesson planning
Great training and onboarding materials and an established curriculum mean you can jump right in and get started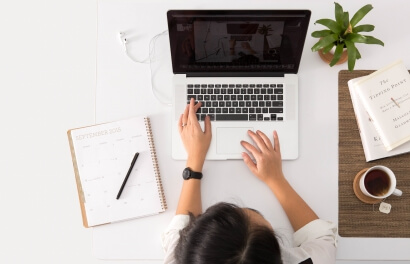 What Do I Need to Get Started?
To teach online, you will need:
All classes are conducted one on one in a virtual online classroom. To teach virtually, you will need your own computer. We recommend a recent laptop or desktop to avoid any lag or performance issues
A stable, fast Internet connection – to maintain a quality link and avoid getting disconnected. 20 Mbps or higher is recommended
A headset. We recommend getting one with a noise-canceling feature for clear audio. These are affordable and widely available
HD webcam – these are a standard feature of most laptops (or an easy addition to your desktop computer)